Competition reality series Next in Fashion is back with a second season which sees a new host of budding designers compete to win the life-changing prize money of $200,000 and the opportunity to launch their own collection with Rent the Runway.
The contestants are judged under the watchful eye of expert guest judges and at the end of each episode, one designer will win the challenge, while another will be sent home.
Next in Fashion season 2 will be hosted by fashion designer Tan France and model Gigi Hadid, who is taking over from the previous host, model and fashion designer Alexa Chung.
Let's meet the designers and hosts all hoping to become the next big thing in fashion…
Meet the Next in Fashion season 2 designers
Amari Carter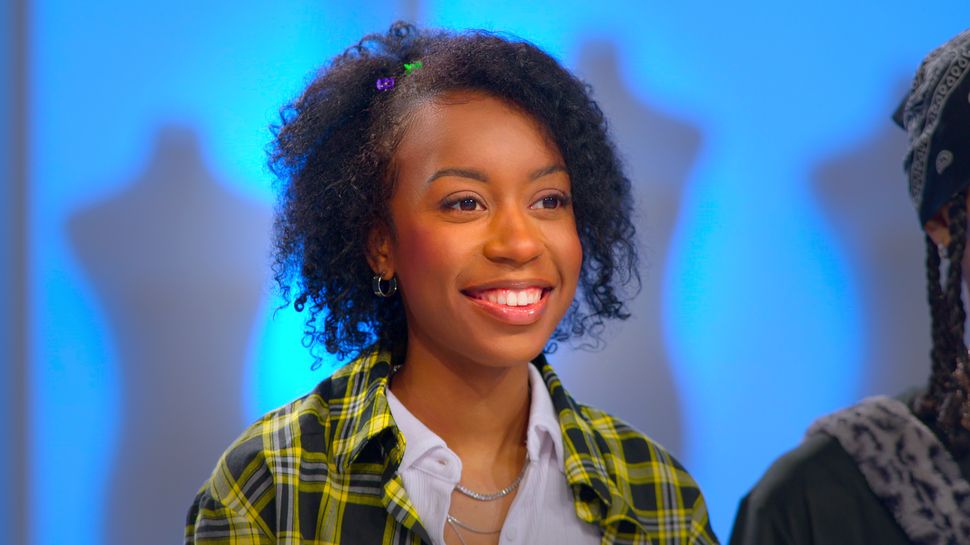 Amari is a London College of Fashion graduate who hails from Atlanta. She saw fashion as a way of self-discovery and used "clothing as a way to create an alter ego"  to "feel sexy and powerful" growing up.
Ultimately, this is the inspiration behind her fashion designs, which she uses to celebrate the women in her life, as well as "creating and discovering [her] growth as a woman."
"It shows what my brand is all about, which is storytelling," Amari said of her designs.
Danny Godoy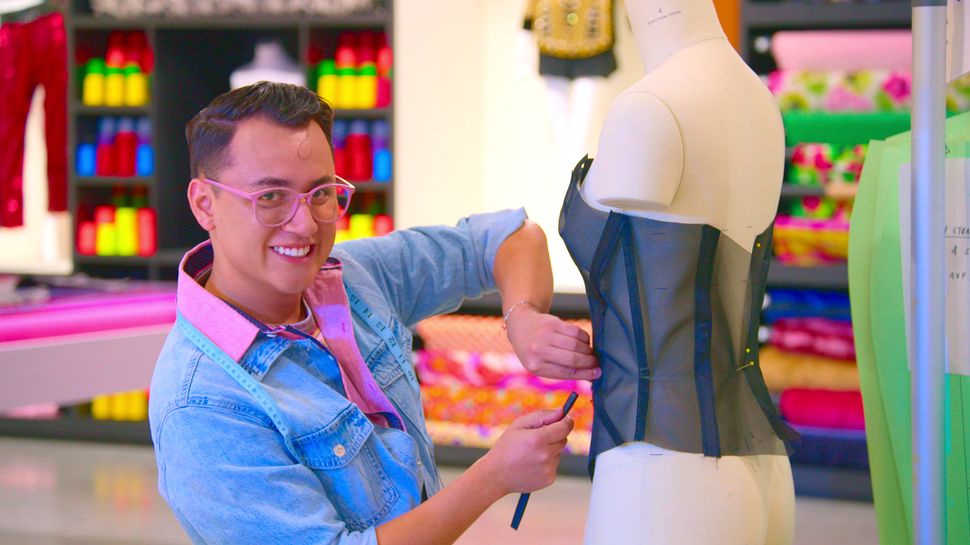 Danny is a full-time drag queen and fashion designer who was born and raised in Inglewood, California. At a young age, he developed a sense of style as "one of the many ways to show [his] creative side." 
Danny went on to launch his own range of bold and breathtaking looks after he graduated from fashion school, which were inspired by key moments in his life and his Mexican culture.
He's taken the drag world by storm, designing outfits for some of the most famous drag queens, including Naomi Smalls, Kim Chi, Bob the Drag Queen, Raven and Monét X Change. But the drag pieces he makes for himself are unmatched as it lets his creative freedom flow.
Bao Tranchi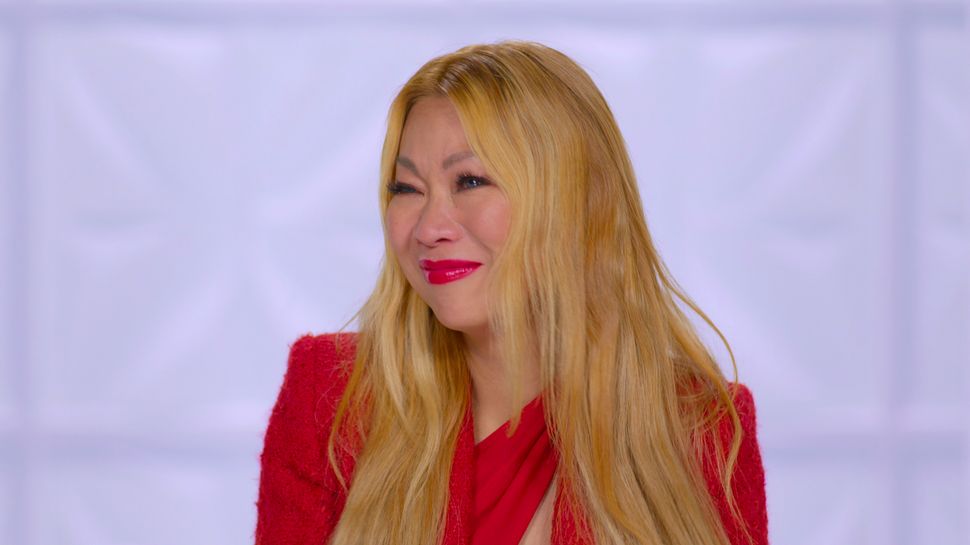 Bao already has a star-studded client base, designing red carpet looks for the likes of Jennifer Lopez, Nicki Minaj and Laverne Cox. 
She's also used her styling expertise for famous music videos, worked as a costume designer on blockbuster movies and partnered with big fashion brands.
One of her all-time favorite looks that she's created is the dress she made for model Ashley Graham, which she wore to the Vanity Fair Oscar Party in 2016. The stunning gown became a "huge viral fashion moment."
Deontré Hancock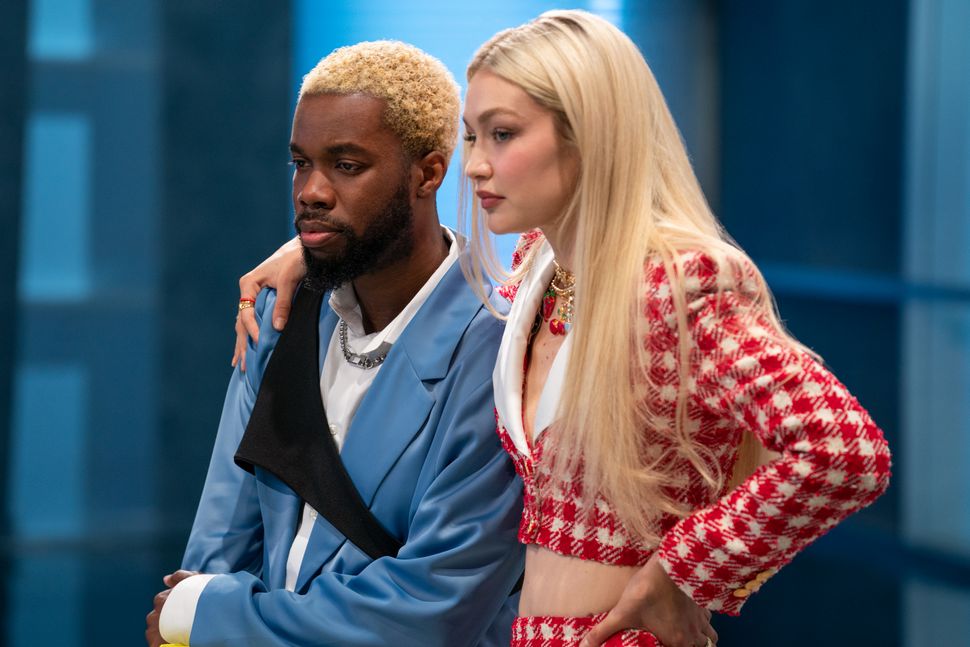 Deontré is a self-taught designer who has had a lifelong love for fashion thanks to his parents.
After watching his parents "dress up for church on Sundays and date nights" it sparked his passion for clothes and his own personal style from a young age.
Born and raised in Washington, he's inspired by the city around him and developed a fondness for street wear, stemming from fashion trends in the area and what everyone was wearing at school.
He ensures to put his own spin on fashion trends and has received a lot of recognition for his oversized menswear looks, in particular his puffer coats.
Courtney Smith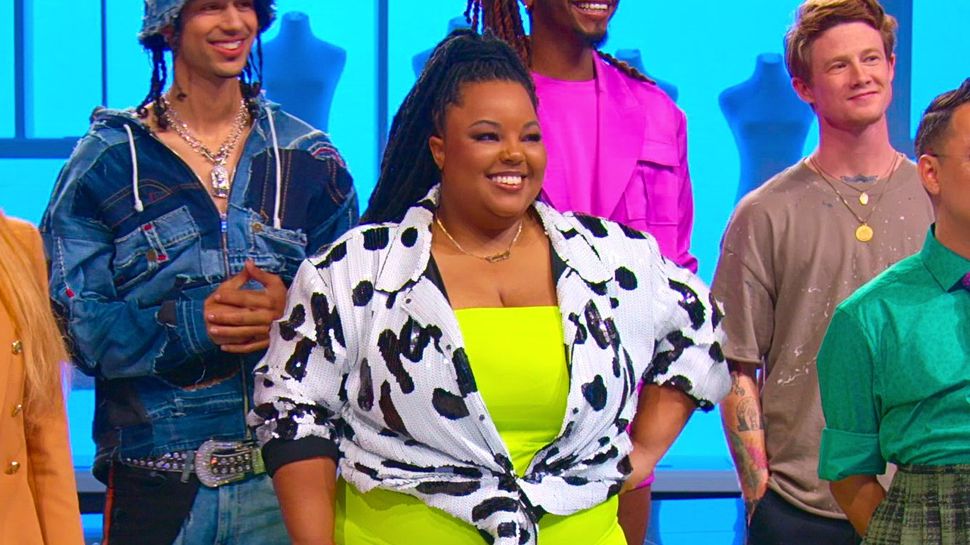 For Courtney's designs, she caters to "women who stand in their power and wear what they want." 
Her fashion sense was "shaped by the confident and expressive Black women" she was raised and surrounded by at a young age in the Bronx.
Being taught to "love and have agency over [her] body" as a child is how she wants others to feel wearing her garments. From an evening gown to active wear, Courtney creates clothing for the "plus girls who want to show out every time they go out."
As for the creation she's most proud of — the gown she made for Alex Newell as sea witch ursula in The Little Mermaid.
James Ford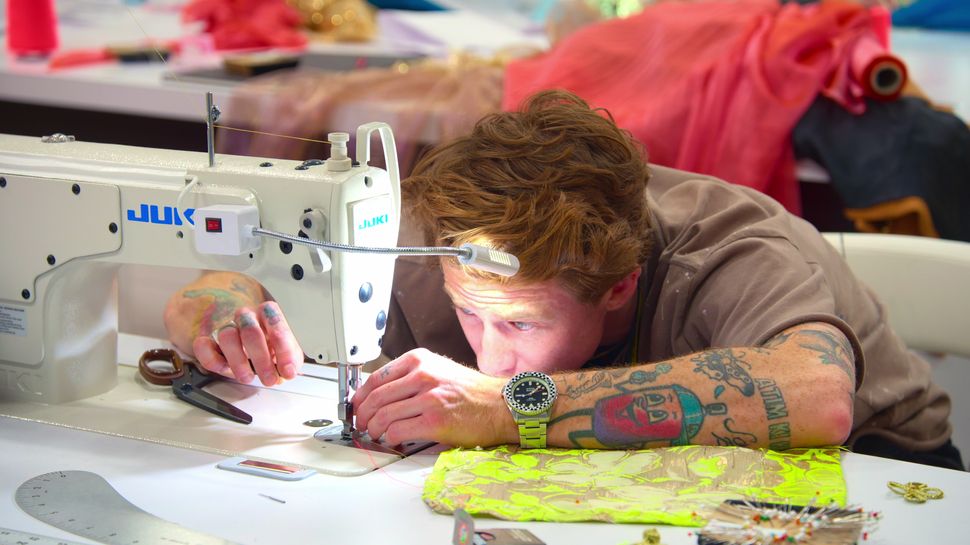 Combining his love of athletics and formal wear, James is an expert at custom suiting with a twist. James' custom suits "stand for something very, very different," particularly for female, trans and gender nonconforming bodies.  
James is a former four-sport athlete who gets inspiration from different aspects of sportswear and prioritizes his customer's needs to find out what message their suit  will convey to the world and of course adding "sophistication and fun."
His Utility Grandma Vest is his current favorite creation, which he describes as a "fly-fishing vest meets a French Victorian couch."
Desyrée Nicole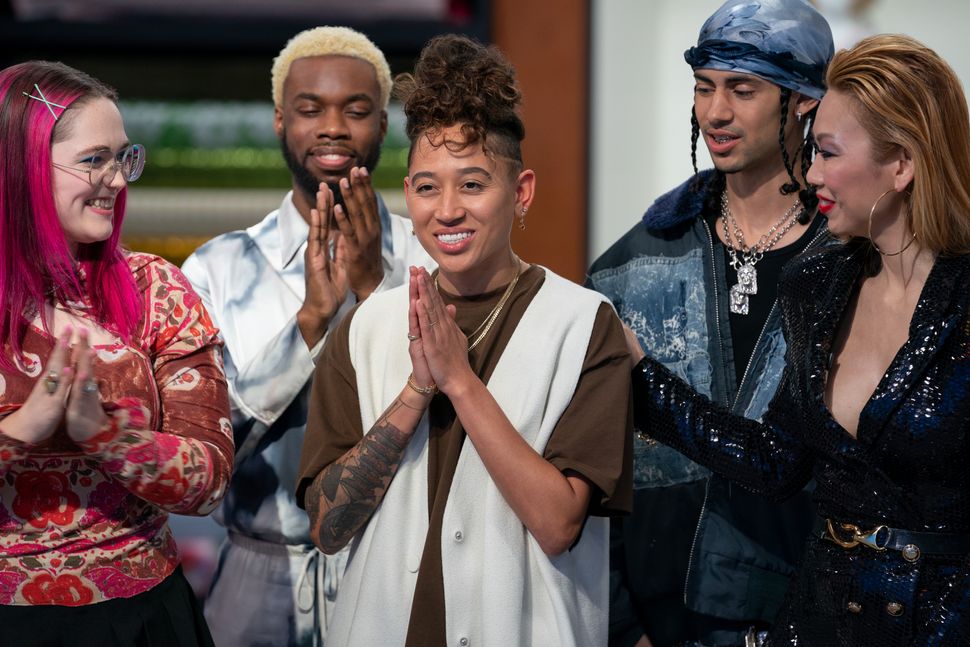 Desyrée is a former basketball star and a menswear designer based in Atlanta. Her brand Todd Patrick is named after her little brother and everything about her life has shaped her sense of style, while the "love for [her] family 100% drives the brand." 
She's also a self-taught designer and is enthusiastic about using her individuality through clothes and having a unique take on everything she creates.
Desyrée's looks center on texture and relaxed silhouettes, which have become a popular pick with professional athletes and more — particularly the brand's wool coats and pant looks. Her favorite creation is a cashmere green overcoat embroidered with the places she grew up in.
Nigel Xavier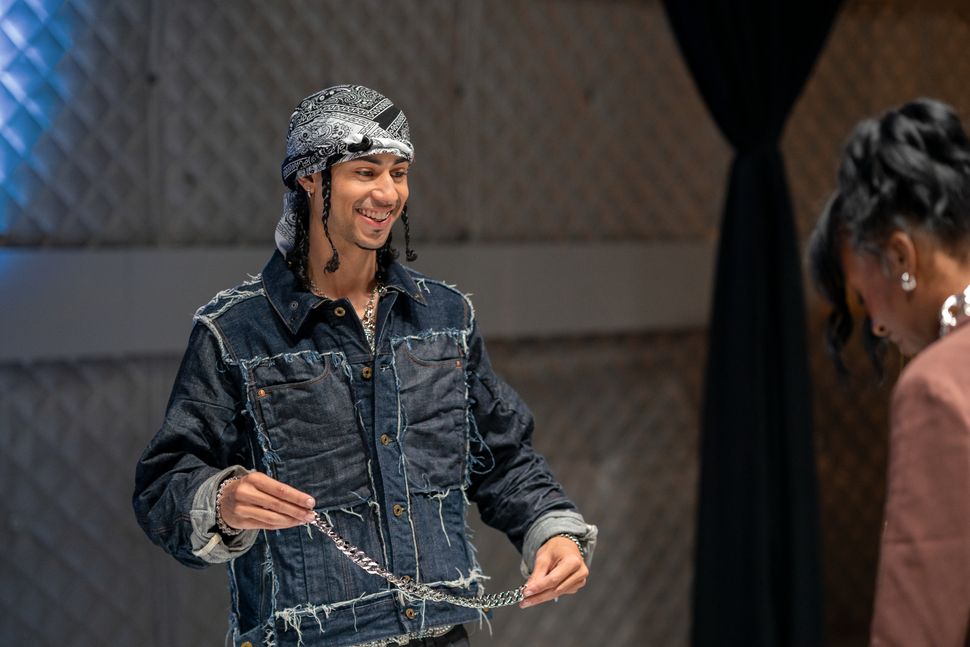 Nigel is a denim mastermind who creates out-of-this-world outfits from patchwork and textile manipulation.
His creations have become big fan-favorites amongst stars in the music industry and says that "fabrics, materials, culture and nostalgia" are his main inspirations. 
He produces signature looks influenced from the 1990s and early 2000s fashion and being a former high school football player, the Atlanta-based designer reveals that "adapting and observing all of the different cultures has made [him] versatile and open-minded." 
Nigel's top pick in his collection is an oversized pair of patchwork denim pants that can fit five to six people in them. 
Eliana Batsakis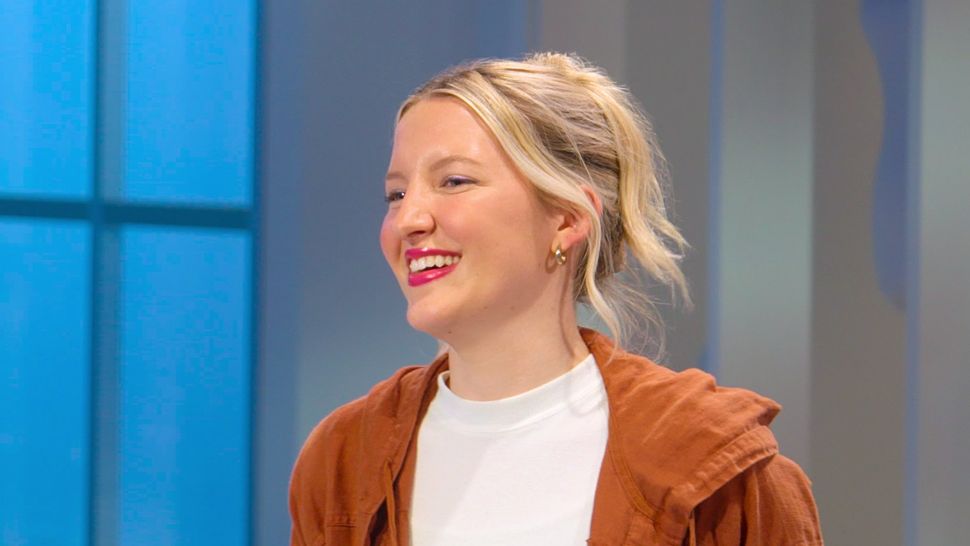 Eliana is one of the youngest contestants in the competition and never had aspirations to become a designer growing up. But she discovered the world of fashion through her talent of theatrics and world building.
Based in Cincinnati, the designer and fashion school graduate started her adventure in college, which shaped her style around comfortability. She gets a huge part of her inspiration from storytelling and the imagined lives of the people wearing her clothes to create her bold and voluminous looks.
Eliana made a gown for her friend's maternity shoot, which has become the garment that she's most proud of. She wanted her friend to "feel beautiful and have a special fashion moment during her pregnancy that she could look back on and remember forever."
Qaysean Williams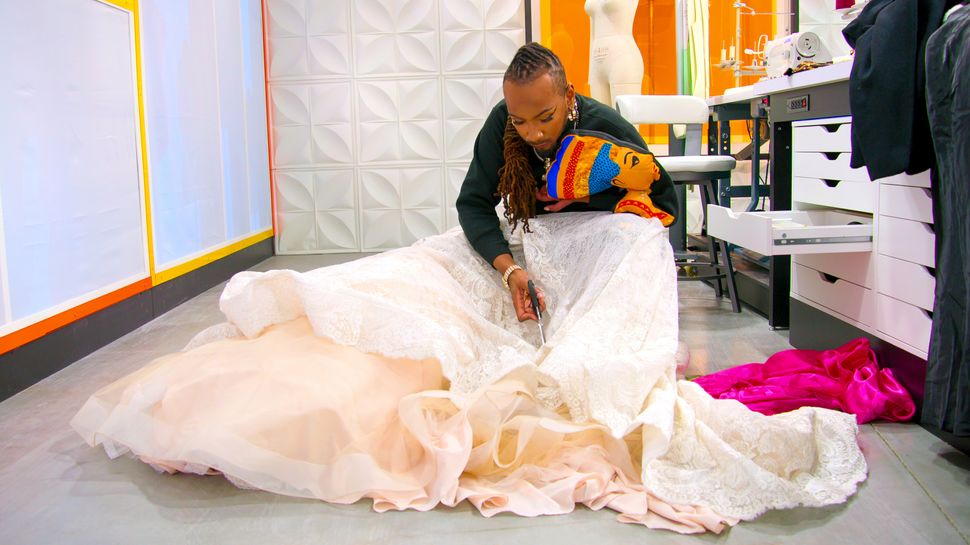 Qaysean found his voice through fashion at a young age and never saw himself represented in popular media growing up due to his disability. 
He says: "Fashion was the very thing that gave me a voice. It made me feel like I was worthy enough, powerful enough, beautiful enough, it gave me a reason to love me for being me."
Qaysean, who also has a talent for acting and rapping, is a designer based in New Jersey who, after experimenting with his style in high school, launched his own brand called Manikin. Accessibility is the most important part of his creations with adaptive garments that lets everybody feel "amazing in their own skin."
He thinks one of his best looks is the warrior-style dress he created to wear to Vogue World Sept 2022.
Megan O'Cain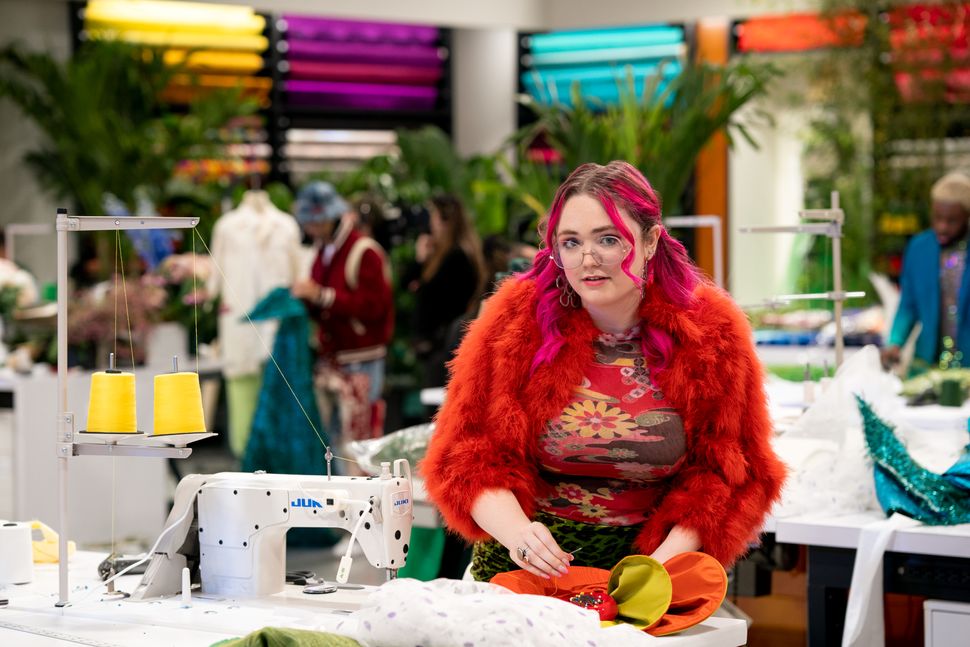 Parsons School of Design graduate Megan loves playful designs which stemmed from "vintage clothes and dressing up" as a kid.
She used designing as a form of escapism from her anxiety and it enabled her to "create a space for play and possibility." The Brooklyn-based designer bases her looks from "the nostalgia of early childhood and the 1960s sewing techniques" to make fun and exaggerated silhouettes.
Her signature garment, the Honey Bunny Dress, which transforms into a bag, has become one of Megan's favorite pieces in her collection.
Usama Ishtay
Fashion has been in Usama's blood since forever and his fashion thinking was heavily influenced by the women in his family who studied and worked in fashion design while he was raised from a Syrian immigrant household in Venezuela.
His interest for making his own clothes grew from owning a clothing store in Venezuela and after moving to LA in 2015, he began studying fashion design and started his own label. 
His work is "inspired by Arabic and Latino culture" and cites fashion legends Gianni Versace, Thierry Mugler and Christian Dior as major influences. 
Usama's signature piece is a blue laced-up dress he designed for rapper Eve which was donated to Autism Speaks, a cause that's close to his heart.
Meet the Next in Fashion season 2 hosts
Tan France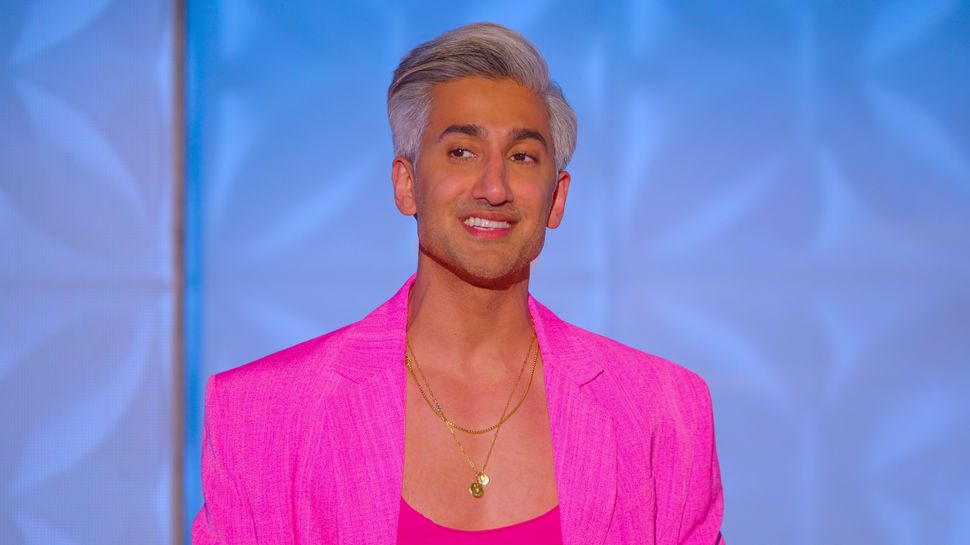 Queer Eye host, fashion designer and all around style expert Tan France is back on presenting duties. 
He told Tudum (opens in new tab): "It doesn't matter if you've had a week's worth of experience or 10 years worth of experience. It doesn't matter if you're self-taught or you've gone to Parsons. As long as you have vision, you get to be a part of this process, and we'll help champion that success."
Gigi Hadid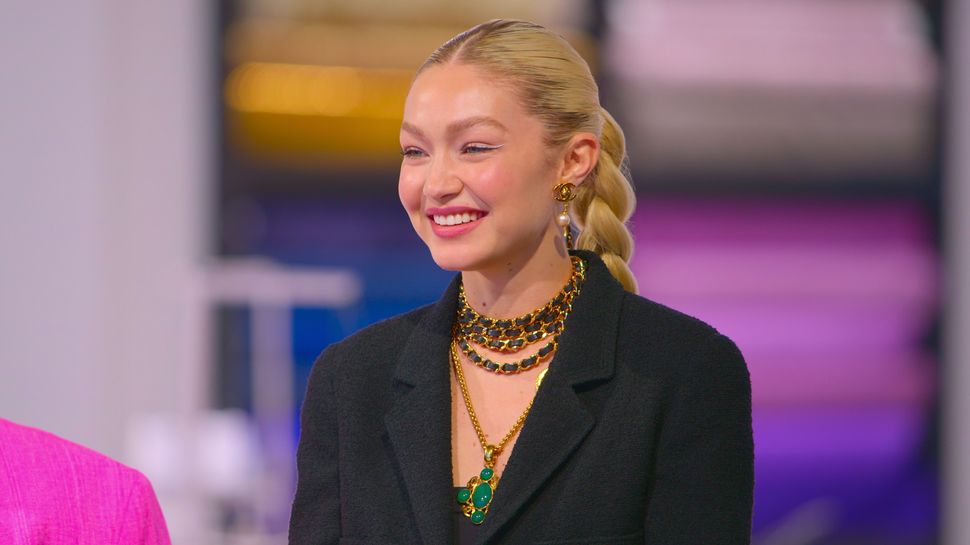 Supermodel Gigi Hadid is one of the most famous models of our generation and her fashion expertise go far beyond the runway.
Gigi revealed to Tudum (opens in new tab): "We're truly not looking for the next best sewer. We're not looking for something to be sold off the TV tomorrow or anything fast fashion necessarily.
"We're championing creative direction, concept and storytelling within fashion, and because of that, for the first time, we have hopes of finding new people to go into the industry and lead fashion houses."